Fence Construction from Reed's tree service
Reed's Tree Service has many years of experience advising on and installing front and backyard fences, swimming pool enclosures, garden enclosuraes, horse paddock fencing and more for local home and business owners.
At Reed's, we can offer you the benefit of our expertise and knowledge about all kinds of fencing by advising you on the most appropriate and economical fencing options for your particular project. We offer a full range of fencing and related materials, along with expert installation services, to help you enhance, secure and beautify your property. As is the case with all of our services, we take pride in our skill and experience with all kinds of fencing, as well as our ability to advise you on the best products and installation methods to help you achieve your objective, whether your goal is extra privacy, improved aesthetics, increased functionality or all of the above.
Beautiful, warm and durable, wood fencing comes in a wide range of styles and finishes for you to choose from. It's a great choice if you are looking for a tidy and traditional look.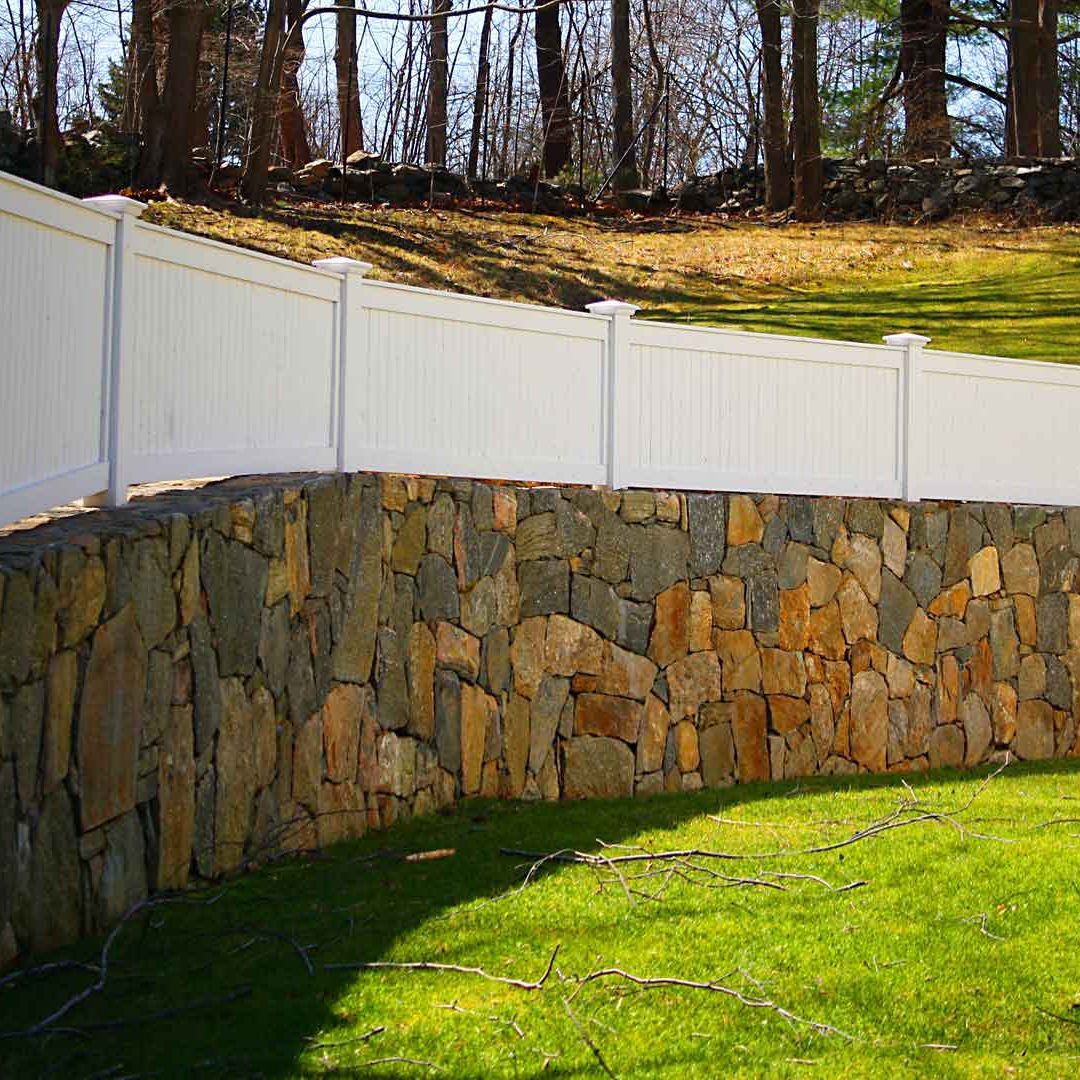 Especially popular with commercial customers but also a great choice for homeowners, vinyl fencing is perhaps most valued for its ability to stay clean and new looking throughout the years. It is impervious to rot or infestation and is available in a vast array of styles, designs and colors to suit every situation.
At Reed's we can offer excellent guidance on increasing your property's curb appeal with the use of decorative fencing. Wrought iron is the most popular choice for this type of fencing because it is fully customizable and can be shaped into a variety of attractive shapes and design. Due to its ability to stay strong and elegant-looking for decades, decorative fencing is an excellent choice for beautifying and adding significant value to your property.
Maximize your enjoyment of your outdoor space with the addition of a custom privacy fence. At Reed's we have the skills and experience to help you deign a privacy fence that will be both attractive and highly effective at increasing your sense of privacy, along with your property value.
No matter what you need to protect, Reed's can advise you on the best materials and methods to go about it. Our security fences come in a wide range of materials and styles to fit any budget and any situation. Available in decorative steel, aluminum and traditional chain link, we can advise you on the optimal type of fencing and configuration for your specific security needs. Other security-related fencing solutions we offer include anti-climb fencing, storage fencing, security gates and access controls. Request a consultation to learn how we can help you achieve complete security and peace of mind for your property or project.
Request a Free Quote for Fencing
Trust Reed's Tree Service to provide the best advice and value for all of your fencing needs. Call 203-943-8675, or simply click here to use our convenient online form to request a quote on your project. If you order your fencing by filling out our convenient online form, you'll even receive a 5% discount! Join the growing list of people and businesses throughout Southern Connecticut who have experienced first-hand our superior fencing knowledge and expertise.